Ok I didn't really smoke spaghetti.
That would be stupid. Besides the damned noodles kept slipping through the grates.
Anyway, I was trying to come up with something different to do with some leftovers in the fridge and I decided that it is really hard to mess up pasta. I also came up with 1/2 a pound of italian breakfast sausage and some leftover smoked chicken. Put them all together with some ingredient that I keep around the house and I came up with smoked spaghetti! Wanna know how I did it?
Of course you do!
Here are the ingredients:
1/2 lb. Italian sausage, cooked and crumbled (I used Jimmy Dean) 1 lb. leftover chicken, roughly chopped (Mine was smoked but any cooked chicken will do.) 1 onion, diced 1 dried chipotle chile, rehydrated and seeded 2 tbsp minced garlic 2 15oz. cans diced tomatoes 1 tbsp kosher salt 1 tbsp black pepper 2 tsp garlic powder 1 tbsp italian seasoning 1 tbsp Worchestershire sauce
1/2 pound spaghetti cooked al dente
2 tbsp butter
Saute the onion and chipotle in 2 tbsp of oil in a large pot until the onion is see-through. Chipotle is a smoked Jalapeño and it adds to the smokiness (is that a word?) of the dish.
Seeding the chipotle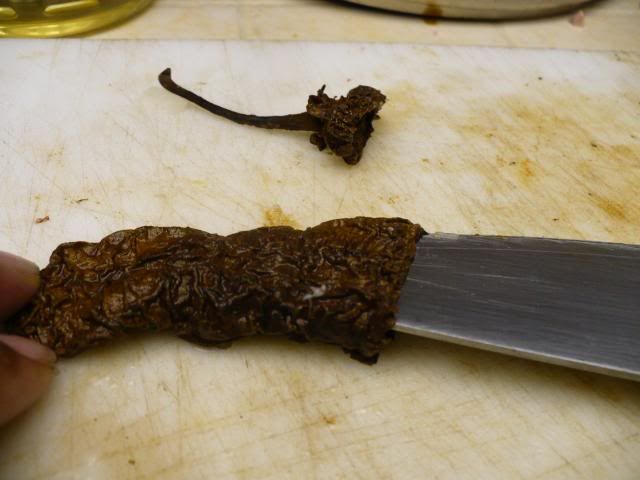 Next add the garlic and saute 2 more minutes. Add the diced tomatoes and all of the other seasonings to the pot and stir well. Mash or blend the sauce to make it like a puree. I like to use my hand blender for this but a potato masher will work in a pinch. If this is too much work for you, you can just use canned tomato sauce and skip this step. I just prefer to control the salt and seasoning in what I cook.
Now add the meat!
Sausage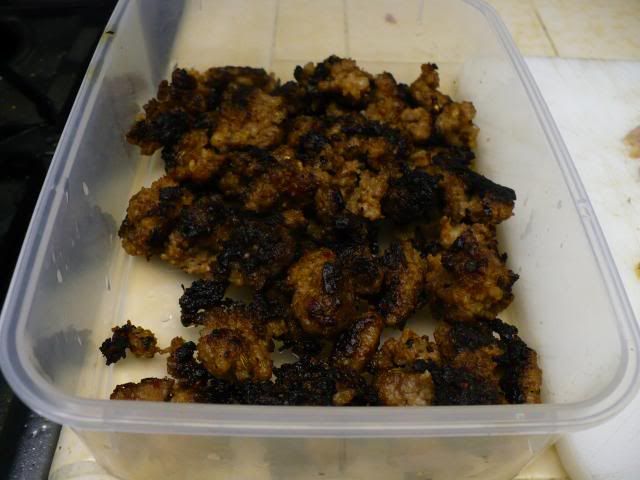 Smoked Chicken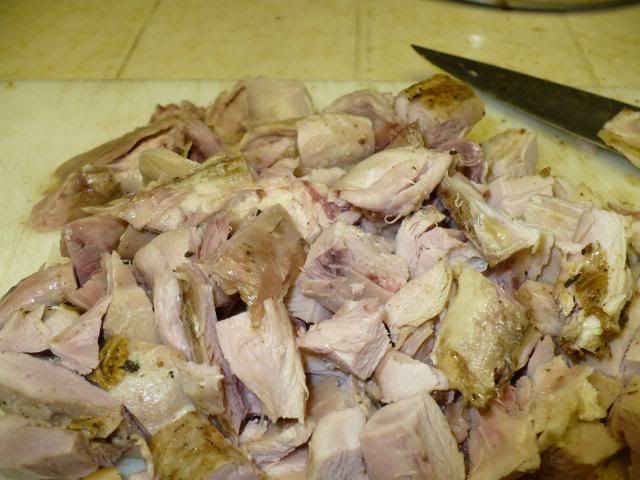 Mix well and simmer for 20 minutes. Now would be a good time to cook your pasta.
When the pasta is done, drain it and add it to the sauce. Mix it until all the pasta is coated. Serve and eat!
Smoked Spaghetti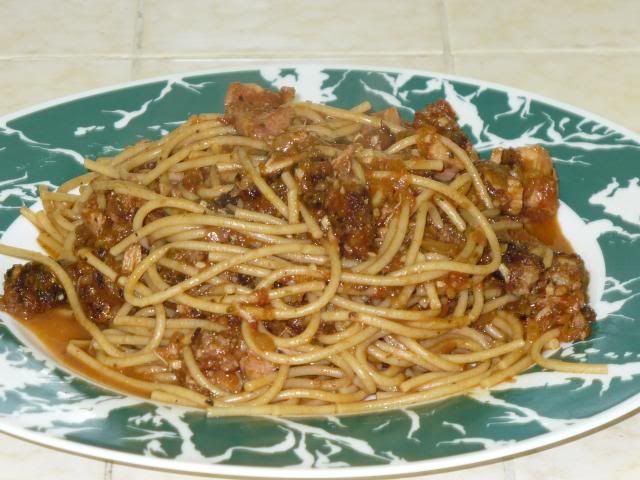 Enjoy!
Bigmista
The Survival Gourmet