Happy New Year everyone! I hope you all had a great New Years Eve filled with wonderful food!
We had a relatively quiet New Years Eve with some great friends. I made a pot of Seafood Gumbo that everyone enjoyed.
Mrs. Mista made some MOINK Balls with Blueberry Chipotle sauce...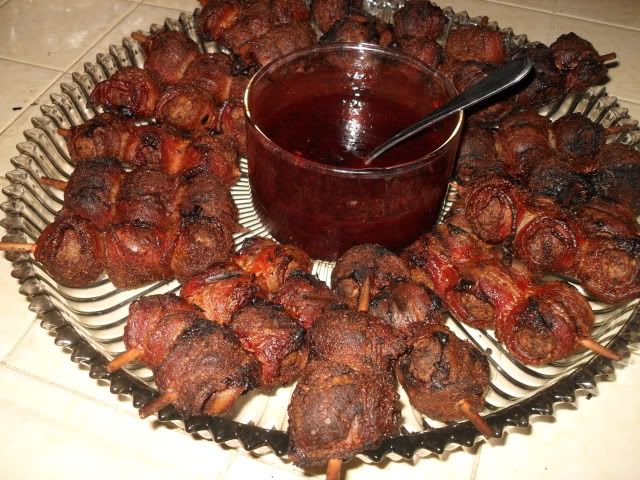 ...and friends brought Spinach Dip, Bruschetta and lots of booze. It was a great evening and we topped it off watching "The Thin Man", one of our favorite movies.
What did you do for New Years Eve?
BigMista