I am so proud of the Four Q Country BBQ Team.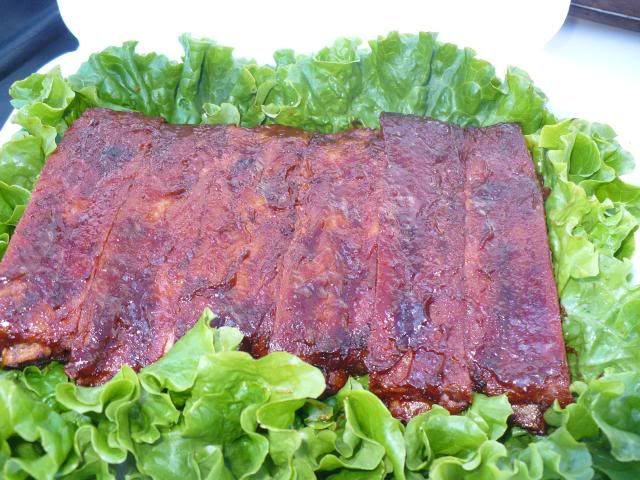 For four grueling days in sweltering weather, our team pulled together and we won The People's Choice award on both Saturday and Sunday at the Stagecoach Music Festival BBQ contest. Only 3 of "the Q's" could make it so we teamed up Brian Z. of Big Country BBQ to for Four Q Country and tackle this massive undertaking. We also had help from my father-in-law Glen, Sylvie's Husband Greg, Professor Salt's friend Janette and even a surprise visit from MrsMista!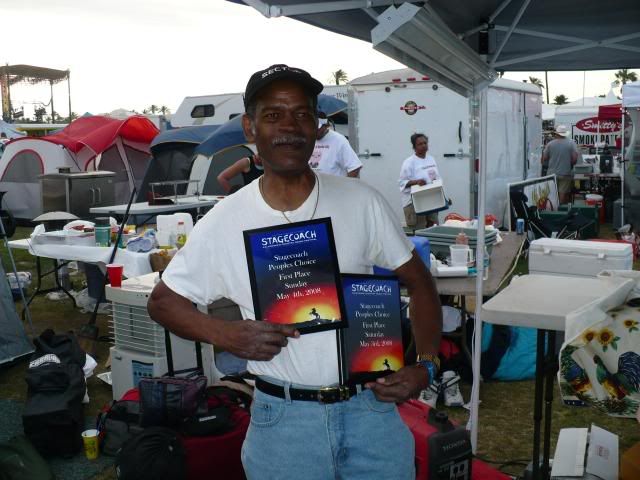 Everyone worked their butts off and the crowd showed their appreciation for our hospitality and great food. And in the midst of all of this we were filmed for a short documentary piece that will appear on the www.america.gov website in a few weeks. We enjoyed having the film crew their with us. They even joined in to help us sell BBQ. Thanks Janine and Brian!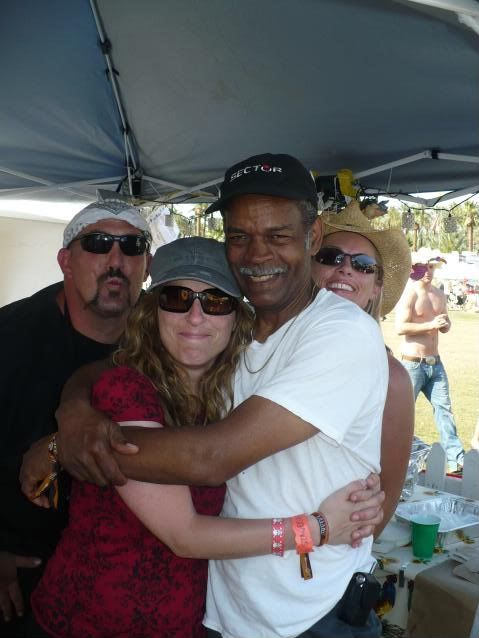 This was truly a great weekend and I want to say again how proud I am of Four Q Country!
Bigmista
The Survival Gourmet