I spent the last two days down in Huntington Beach, CA with my good friend Big Country. Country is a BBQ competitor and a caterer. We have teamed up on several occasions both in catering and at BBQ contests, so when he asked me to help him cook for his birthday party, I did it without a second thought.
We did most of the prep work on Friday night while we watched the UFC pay-per-view. We ended up coring about 100 Jalapeños for ABT's.
For those who don't know, an ABT is a Jalapeño that has been cored and stuffed with cheddar and cream cheese mixed with different seasonings and possibly some type of meat or seafood. Then it is wrapped in bacon and put in the smoker for a couple of hours. Time consuming but well worth the effort.
Country and his friend Monkey (I'm not making that up.) rewarded us by cooking a Prime Rib in the smoker. It was rubbed with Montreal Steak seasoning, garlic and rosemary and had rosemary twigs and green onions shoved through it. It was definitely a pretty sight.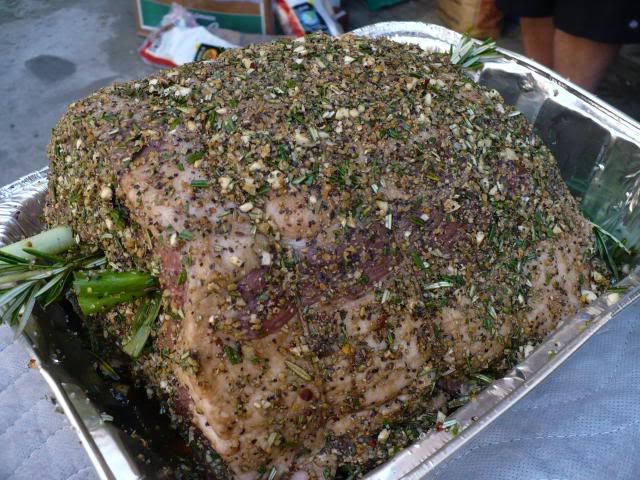 You can see how it turned out the top of the post.
We ended up cooking 18 racks of ribs, 4 pork butts, 10 fatties, the ABT's, mac and cheese, 48 ears of corn, green bean casserole, bbq beans, pineapple coleslaw, pasta salad, a host of other goodies and three different delicious cakes that were baked by Country's neighbor Jennifer.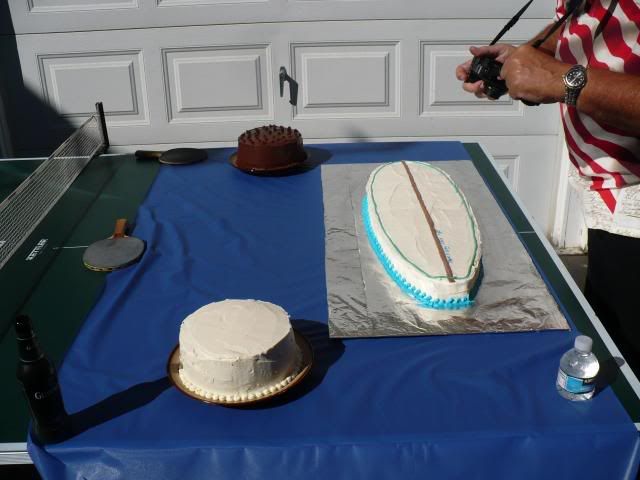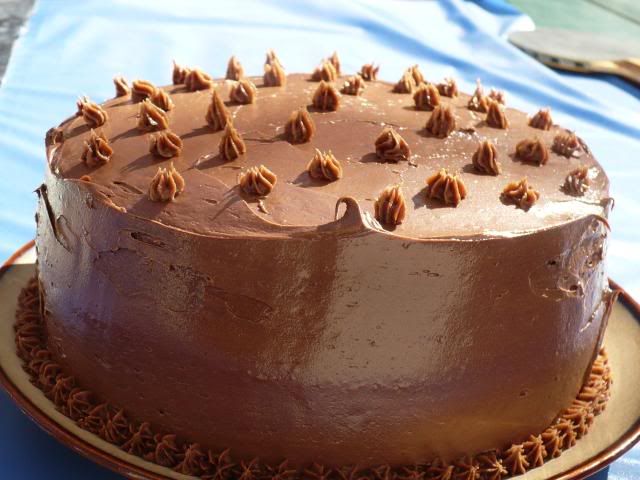 This was a great party and I hope that I get invited next year. Thanks for including me Country!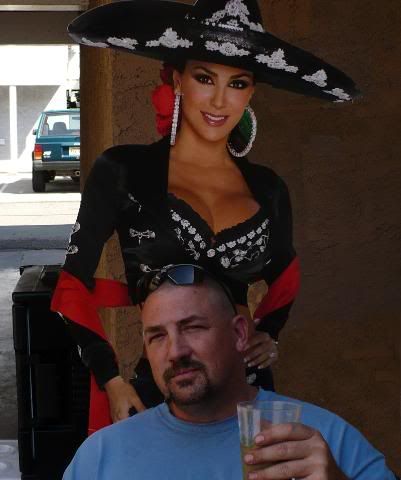 If you would like to see all of the pics from the party, go here:
Enjoy!
Bigmista
The Survival Gourmet