What a fantastic weekend! It's far too rare that we get to be involved in an event that is filled fellowship, love and a spirit of giving but we were blessed to be a part of one this weekend. St. Augustine of Hippo Episcopal Church hosted a BBQ fundraiser on St. Patrick's day and we were rocked it.
When we settled on a date, I called some of my BBQ friends and asked if they could volunteer some time or a pit to help cook for this event. I had no idea that everyone would go so far above and beyond my expectations.
They started showing up with some amazing pits and trailers both old and new. Check these out!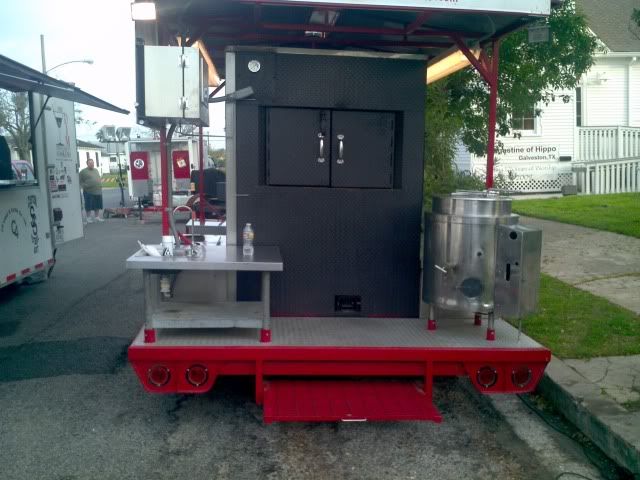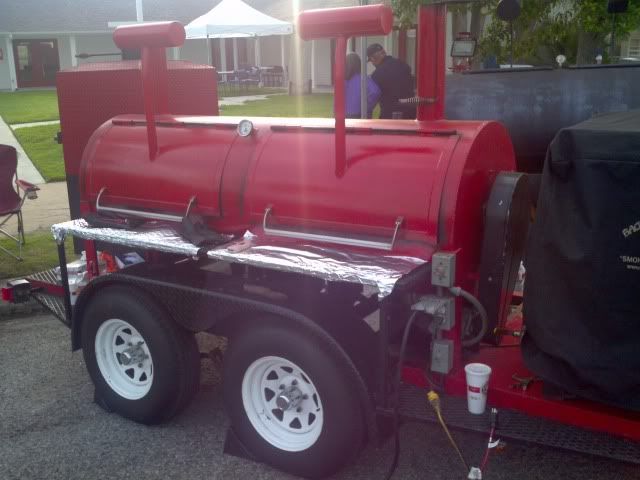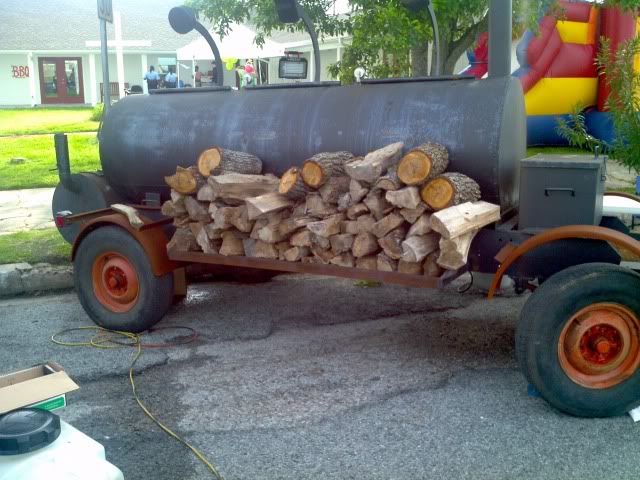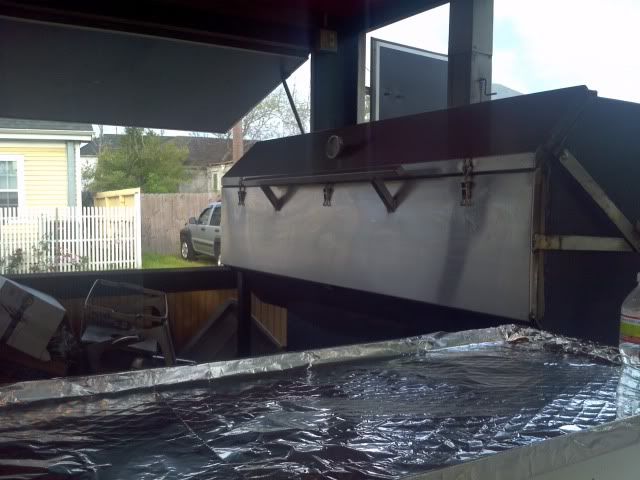 We spent all day and all night on Friday making seasonings and sauce, prepping the meat and cooking. Well that's not entirely true. There were so many hands and we were so efficient that we had plenty of time to sip adult beverages and tell lots of lies. Brad and Larry from Holy Smokes cooking team in Sugarland, TX saw the event and called and asked if they could help. They drove an 1 1/2 hours to come cook with us and I had never met them before. We were so good that we cleaned and seasoned 300 chicken halves in 30 minutes. Damndest thing I ever saw!
Sitting around after the fires were lit was one of the best times of the whole weekend. We got talk to each other and get to know each other better with out the pressure of competition. That was cool. (BTW... thanks to Tammy for making the pies for us. They were tasty!
I finally went to lay down in the car about 3:30am. I got up at 5am to wrap the briskets and the team was already on it. Sergio Yebra showed around this time and made breakfast tacos for the whole crew. The surprises just kept coming!
I went to go take a 30 minute power nap in the at 7:00. My plan was to get up at 7:30 and round up the guys to put the chicken in the pits. I got up right on time and went around to the front of the church and said "Let's get to work putting this chickens in the smokers." Uncle Ernie Ramirez said,"You late man. They're already in." These guys were all over it!
We started serving at 11am and we had so many volunteers it was unreal. We served 700lbs. of brisket, 300 chicken halves, 200lbs. of hand made beef sausage from JMueller BBQ (Thank you John Mueller for blessing us with that donation.) and 100lbs. Slovacek sausage donated by Mr. Texas Pepper Jelly himself, Craig Sharry.
I'd also like to thank all of my friends who came to help out. Jim Puccetti from Lighthouse Charities, George Shore of Pitmaker BBQ Pits, Patrick Moore and his monster pit, Ed Rios and his Dim Cookers crew, David Ramirez (Ernie's brother), Donnie Thomas (Funkmaster South) and my classmate and right hand man for these events, Patrick Mullins.
You all blessed at this event and we appreciate you all.
Enjoy!
Bigmista