Anybody who knows me will tell you that it's hard for me to leave well enough alone. So after eating way too may of the Monkey Muffins that I learned about on The Pioneer Woman Cooks site, I decided to take a few liberties with the recipe. I started off just like the recipe says by putting a thin pat of butter and 1/2 teaspoon of sugar in each muffin cup.
I also added 1/4 teaspoon of cinnamon to each cup. Next I fried up some thick sliced bacon until it was crispy. I recommend cooking over medium heat and turning frequently so it doesn't burn.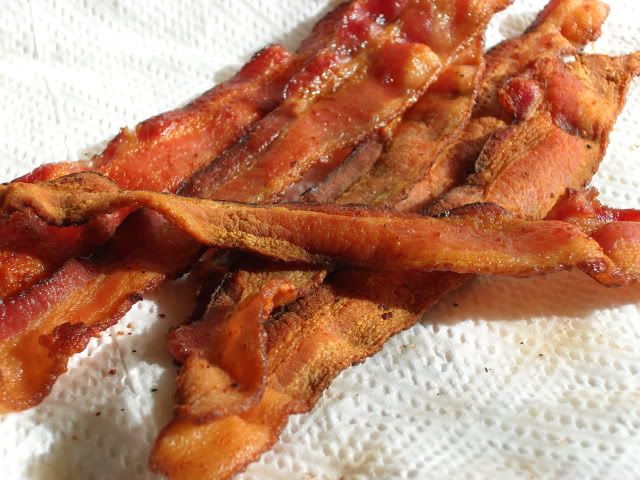 Then I took the canned biscuits and broke them in to 3 pieces each and wrapped each piece around some of the crumbled bacon.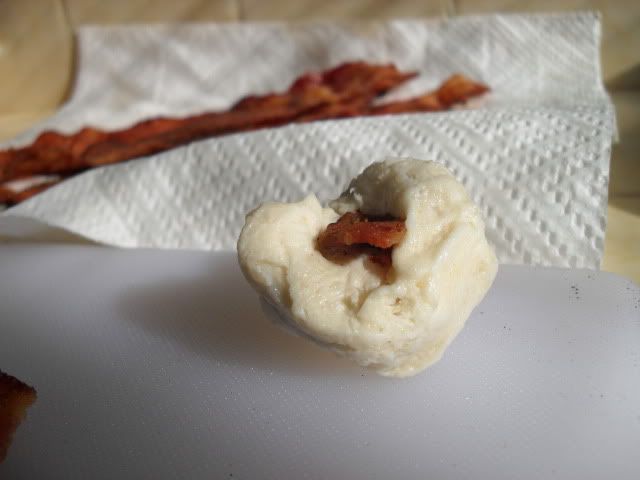 Next I put 3 pieces in each muffin cup...
...sprinkled on more bacon and covered that with another pat of butter and the same amounts of sugar and cinnamon.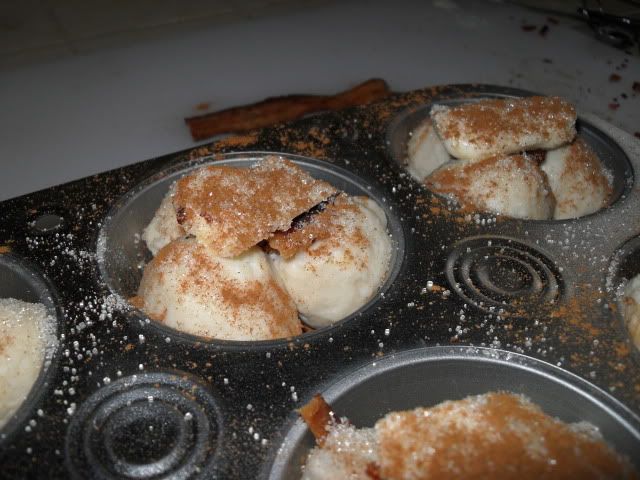 Then I put them in a 400 degree oven until they were golden brown and delicious. In the mean time, I made a glaze by slowly blending 1/2 stick of butter, 1/2 cup of powdered sugar and 1/4 cup of brandy in a sauce pot, over a low fire until it was smooth.
This is what I ended up with...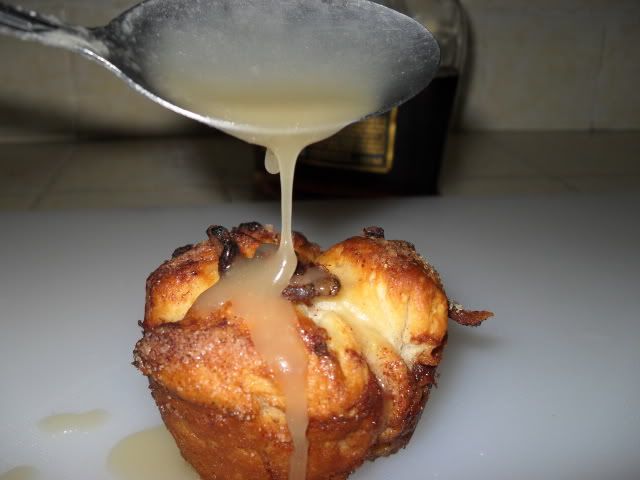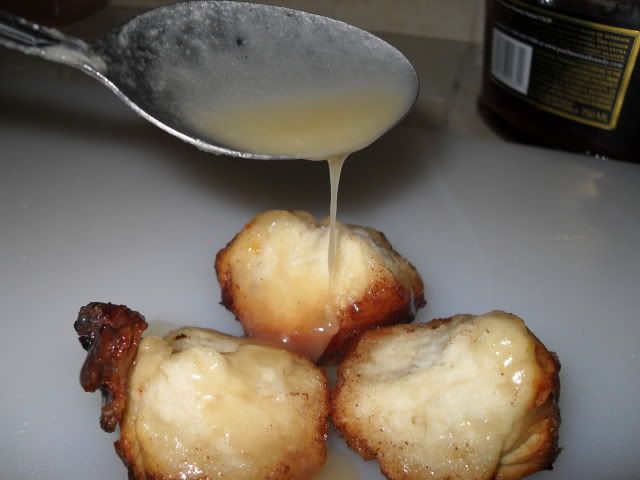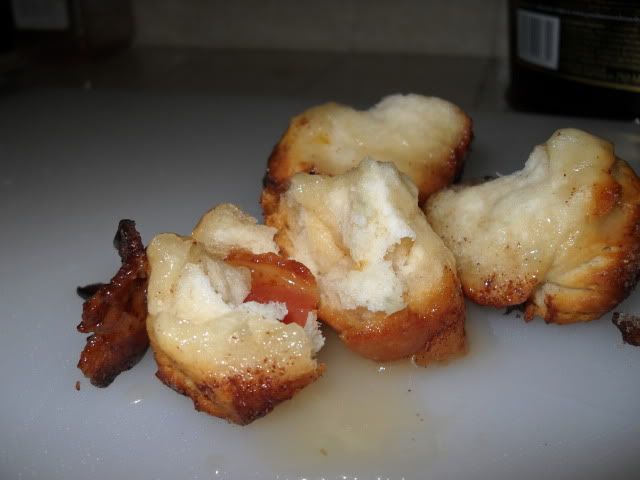 I wish I had words for how good this is. You need to try this recipe and then let me know what you think. Once you come out of your sugar coma that is.
Enjoy!
Bigmista