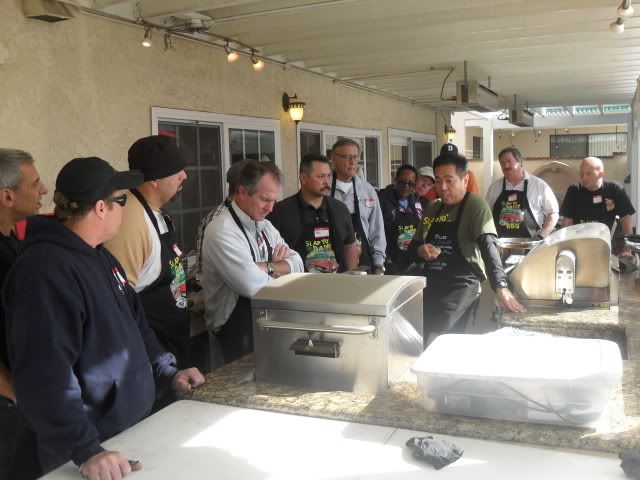 I decided I need to update my competition barbecue skills for the upcoming season since I will be competing more. If I want to be a champion I need to learn from a champion so I signed up for my friend, Harry Soo's BBQ 101 class. Harry has several Grand Championships under his belt and has spent many hours analyzing what makes great competition BBQ. The amount of detail that goes into his class is amazing.
We covered 15 dishes in 6 hours and I didn't feel like we rushed over anything. Harry answered all of our questions patiently. He gave us a book with detailed recipes. And best of all, we ate well!
Harry is a great teacher and I will be using the techniques I learned in his class in competitions this year. I highly recommend this class.
Harry teaches the Slap Yo' Daddy BBQ 101 class monthly in Diamond Bar, CA. Click here for details.
Enjoy!
Bigmista